Speak to your local Mortgage Personal Assistant
Powered by Mortgage PA, our team of hand-picked expert advisers are working autonomously in their local areas to provide the very best in customer service, from start to finish.
At Mortgage PA, we work with a network of experienced mortgage advisers across the UK. 
Our market-leading technology underpins the bespoke, personal service provided by our experienced advisers to manage your house move, remortgage or investment, from initial enquiry through to completion.
We don't just search the market for your mortgage options, we provide end-to-end advice, whether this is your 1st or 21st mortgage.
We provide advice on the necessary protection required, can introduce you to top quality solicitors, and help you when working with estate agents. 

We work with 90+ lenders and offer over 12,000 different mortgage products, so you'll find we have much more to offer than going directly to your existing lender or shopping around yourself.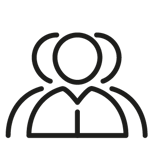 Our network of advisers are experts in their field! Providing bespoke mortgage and protection services that are catered specifically to you.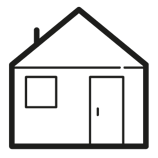 We cover all aspects of property-related lending, including first time buying, home moving, remortgaging, buy-to-let and much more.
Important information
Your home may be repossessed if you do not keep up repayments on your mortgage.
There may be a fee for mortgage advice. The actual amount you pay will depend upon your circumstances. The fee is up to 1%, but a typical fee is 0.3% of the amount borrowed.

Want to become mortgage ready? 
Our Home Buying App is a digital mortgage coach designed to help you save up, plan, and track your home buying journey – whether you're buying your first home, or fancy a move.
How much could I borrow?

Our borrowing calculator is designed to help you work out how much you borrow, which gets you one step closer to owning your own home.
Simply enter a few key details to get an estimate of how much you could borrow.
Borrowing Amount Calculator
What will my monthly repayments be?

By entering some key details below, we can help you calculate your monthly mortgage repayments.
However, please be aware these may vary depending on the term and interest rate of your mortgage.
Repayment Calculator
How much Stamp Duty will I need to pay?
Before buying, it's important to calculate Stamp Duty fees.
Use our calculator below to work out if you'll have to pay stamp duty, and if so, how much, so that you can factor this into your budget when considering your affordability.
Stamp Duty Calculator
Join Us
Join our growing network of passionate mortgage advisers and we can help you to get your business off the ground.
We believe that offering a personal service is key when it comes to mortgage advice. It's what shapes our business and our core values.
If you are an experienced mortgage adviser who would like to join a network of likeminded advisers, with a complete support system in place, we want to hear from you!
Email us at: [email protected]